Skip to Content
Residential HVAC in Central Illinois
Thermal Services Inc. provides unmatched quality and dedication by providing HVAC repair to Central Illinois homes and families. For over 15 years, we've laser-focused on our customers and elevated their homes with innovative heating and cooling services and products. Homeowners choose us because we fulfill services with integrity and honesty. Our team will empower you to heat, cool, and control the comfort of your home.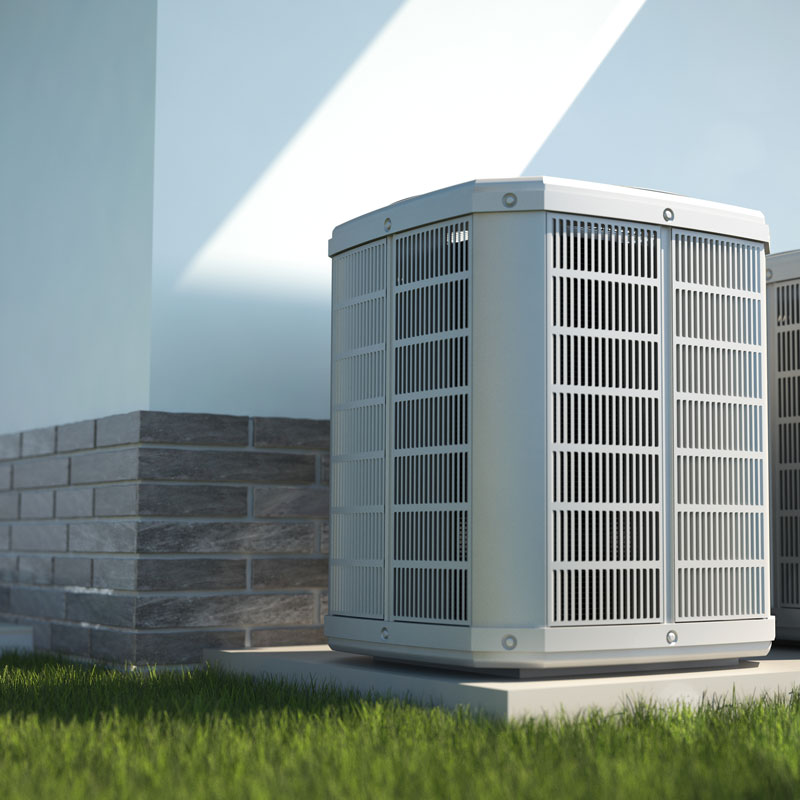 Our Outstanding Residential HVAC Maintenance Agreements
Our maintenance service agreements provide families and homeowners with peace of mind year-round. By signing up, you'll receive twice annual inspections for your HVAC system. The agreements include emergency, after-hours and weekend services without any addition rates. You'll enjoy convenience and save on the cost of major repairs later. We'll ensure that your HVAC is functioning properly during the coldest and warmest months at affordable rates.
Comprehensive HVAC Services for Homes
Your comfort and safety are our top priorities. We provide the following exceptional services to keep your home the way you want it during the cold winters and hot summers:
Maintenance
We inspect, tune-up, and recalibrate HVAC systems for all brands to ready them for extreme temperatures.
Air Conditioner Repair
We restore cooling and comfort to families with swift fixes.
Furnace Repair
Our team is trained and equipped to fix furnaces and their components, restoring heat to your home.
Boiler Repair
You can rely on us to return your boiler to optimal function and performance.
Replacements
Our team has the skills and equipment to replace any HVAC component with a new-and-improved one.
Generator Services
Be prepared for inclement weather and power outages. We install and repair generators, as well as perform routine maintenance on them.
Air Purification Services
We offer repair, replacements, and maintenance on air purification products and systems.
Humidity Control Services
We help homeowners regulate their humidity by providing fixes and maintenance on their humidity control products.

Get Excellent Incentives Through Ameren
As a Program Ally with the Ameren Illinois Energy Efficiency Program, we can provide our residential customers with fantastic incentives for their energy-efficient upgrades. Qualified homeowners can receive incentives for refrigerators, washers, dryers, lighting, power strips, and other products. We handle your application for HVAC incentives, saving you from paperwork. Most incentives are provided at the time of purchase so there is no wait to receive your rebate in the mail. We'd love to fill out your application to see if you qualify for great incentives.
Has Your HVAC Suddenly Failed?
Your HVAC is an essential aspect of your home. It can affect your mood, your health, and your safety. When your heating refuses to turn on during the coldest day of the year or your air stops running in the sweltering heat, we'll be there for you. We'll arrive swiftly after you contact us for an emergency service and provide you with undivided attention and focus. Our team repairs all HVAC makes, models, and brands and offers outstanding financing options, should a replacement be necessary.
Service Area
Bartonville
Brimfield
Canton
Carlock
Chillicothe
Danvers
Delevan
Dunlap
East Peoria
Edelstein
Edwards
El Paso
Eureka
Germantown Hills
Hopedale
Mackinaw
Mapleton
Metamora
Morton
Mossville
Pekin
Peoria
Peoria Heights
Roanoke
Tremont
Washington
Service Area
Peoria Area
Bloomington
Springfield
Rockford
Chicago
Galesburg
Alton
Mendota
Morton
Oak Lawn
Princeton
Rock Cut
Urbana
Kewanee
Lincoln
Normal
Ottawa
Streator
Pontiac
Watseka
Metamora
Germantown Hills
Eureka
Addison
Aurora
Bolingbrook
Decatur
Deerfield
Elgin
Joliet
Lockport
Loves Park
Montgomery
Mundelein
Naperville
New Lennox
Pekin
Plainfield
Waukegan
West Dundee
Lewistown
Contact Thermal Services Inc. Today!